Today, We held English discussion activity "Express Yourself in English !" which is intended to enjoy small talk "Zatsu-Dan" in English, through listening to, talking about and singing a song in English, which lead by Yuko-san, a Jazz singer.
All of you who participated, thank you.

Today's theme song was "Isn't She Lovely".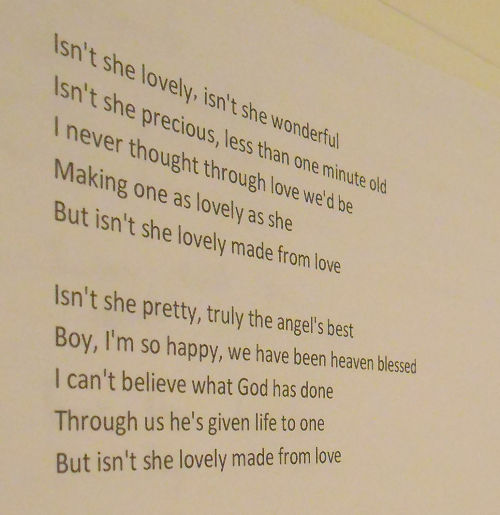 "Isn't She Lovely" is a song by Stevie Wonder from his 1976 album, Songs in the Key of Life. The lyrics celebrate the birth of his daughter, Aisha. There are three verses, each ending with the phrase "isn't she lovely, made from love".

We confirmed the way of answering of "Isn't...?"/"Is...?" before performing group discussion.
If you were asked by somebody "Isn't she lovely?", and you thought "yes",
you would say "Yes, she is (lovely)."



We did group discussion of the questions that Yuko-san prepared for today.
The questions related to "about children".

We discussed the opinion that were direct (and were no offense) for questions.
And our discussion also became deeply today!
The next is August 2.
See YOU Next time !