Today, We held English discussion activity "Express Yourself in English !" which is intended to enjoy small talk "Zatsu-Dan" in English, through listening to, talking about and singing a song in English, which lead by Yuko-san, a Jazz singer.
All of you who participated, thank you.

Today's theme song was "Tennessee Waltz".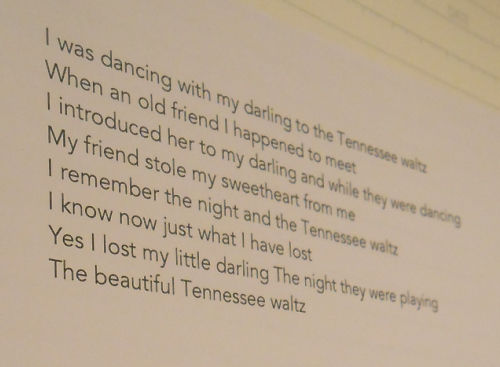 "Tennessee Waltz" is a popular country music song with lyrics by Redd Stewart and music by Pee Wee King written in 1946 and first released in January 1948.
The song became a multimillion seller via a 1950 recording – as "The Tennessee Waltz" – by Patti Page. As of 1974, it was the biggest selling song ever in Japan.
All versions of the lyrics narrate a situation in which the persona has introduced his or her sweetheart to a friend who then waltzes away with her or him. The lyrics are altered for pronoun gender on the basis of the gender of the singer. The song is self-referential, in that it is a song about itself.
The popularity of "Tennessee Waltz" also made it the fourth official song of the state of Tennessee in 1965.

Yuko-san was interesting that we discussed "Did the person introduced stole her sweetheart ?
or did s weetheart have changed the mind ?".


In the discussion, We practice the using of the expression
"What woud you do, if you were...?"

If you were a queen/king,
If you won a lottery of 1 billion yen,
If you were an actress,
               what woud you do?



And our discussion also became deeply today!
The next is July 5.
See YOU Next time !